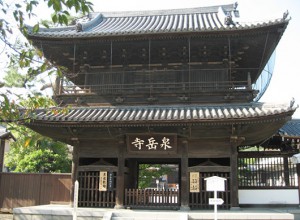 Sengakuji Temple (羈?絏喝?)?is located in Takanawa, which is near Shinagawa.
Sengakuji was founded in 1612 by Monan Sokan (???綺球?????),? on the command of the Shogun Tokugawa Ieyasu (緇喝??絎九嵯).? After the first temple was burnt down in 1641, it was rebuilted in the present location.
Sengakuji is famous for the episode of the 47 Samurai of Ako (莎ょ????????筝?紕?).
In the 18th century, Asano Naganori (羌??????欠??), the Daimyo (紊у??, feudal lord) of Ako (莎ょ??) was forced to Seppuku (??????, suicide, the word 'Harakiri' may be better?known), due to the plot of Kira Yoshinaka (??????奨紊?), Asano's superior.? 47 of Asano's men killed Kira for revenge.? For committing? the crime of murder, the 47 Samurais?were sentenced to Seppuku.? The graves of Asano and the 47 Samurais are in Sengakuji.
This true story gained big popularity, matched to the Japanese ideal of loyalty, sacrifice, persistence, and honor.? Dramatized stories were made, and were out on theaters.? "Chushingura (綽???h??)", the fiction story of the Ako Samurais, is still a famous play of Kabuki (罩????篌?).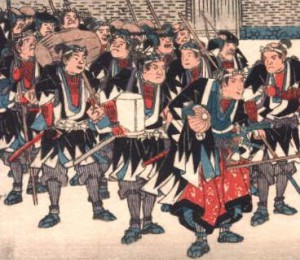 At Sengakuji, there is a memorial hall of Ako Samurais, where items connected to Ako Samurais are exhibited.? Also, Gishisai (臂??腑?, festival for Ako Samurais) is held every December 13th and 14th.
—
Higherground Co.,Ltd.
2-8-3 Minami-Aoyama, Minato-ku, Tokyo, Japan
TEL:03-6459-2230
HP:http://www.higherground.co.jp/
TOP PAGE:?https://livingtokyo.net/