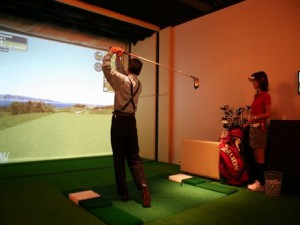 Golf is of course an outdoor activity, but with the new virtual golf simulator, you can also enjoy it indoors!
Virtual golf may be similar to golf games using Wii, but the difference is that in virtual golf, you actually use real golf clubs and balls.? The sensor analyzes your swing, and decides the speed, direction, and the flying distance.? The result is shown in the large screen in front of you.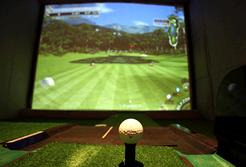 This new attraction is enjoyable at some bars and cafes in Tokyo.? You can use it for practicing on your own, or have fun with your friends.? If you don't own your own golf equipments, rental is available at many cafes/bars.
—
Higherground Co.,Ltd.
2-8-3 Minami-Aoyama, Minato-ku, Tokyo, Japan
TEL:03-6459-2230
HP:http://www.higherground.co.jp/
TOP PAGE:?https://livingtokyo.net/