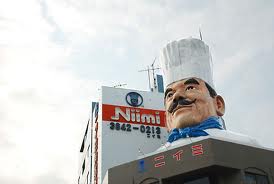 Kappabashi is a street between Ueno and Asakusa, populated with shops supplying the?restaurant trade.? At the entrance of Kappabashi street by?Asakusa street is a giant cook mascot.
The shops sell everything from tableware, restaurant furniture, decorations, and stoves, most of them mass-produced.
The street's name is believed to come from either the Kappa?(???臂?, raincoats) of nearby residents which were hang out to dry on the bridge, or from a merchant named Kihachi Kappaya?(???臂遵????????)?who funded the project to build Shinhorikawa River (??医??綏?, doesn't exist today) for water management.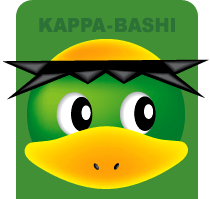 However, due to the homophone with the popular mythical creature, Kappa (羃括?), the group of shops along the street officially adopted the creature Kappa as its mascot.? Images of the Kappa shown on the left?appear on shops along the street and web pages.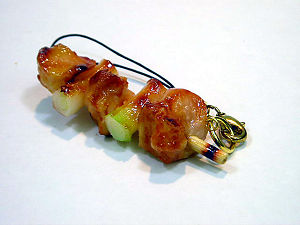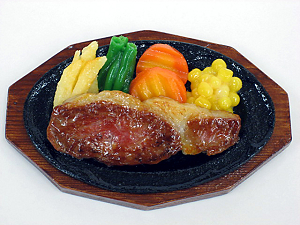 One of the most popular and entertaining shops is Sample Shop Maizuru.? This is a shop of?plastic display food (sample foods),?found outside Japanese restaurants.? There are many real size sample foods, such as Sushi and cakes, and also miniature samples made into cell phone straps and magnets.? There are also unique interior goods like Sushi clocks!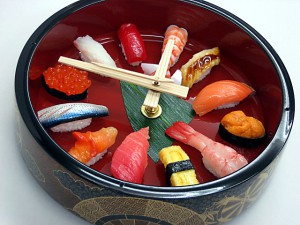 —
Higherground Co.,Ltd.
2-8-3 Minami-Aoyama, Minato-ku, Tokyo, Japan
TEL:03-6459-2230
HP:http://www.higherground.co.jp/
TOP PAGE:?https://livingtokyo.net/