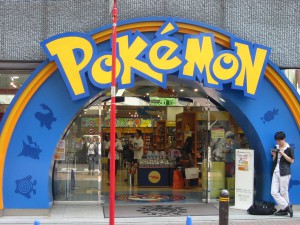 If you want Pokemon goods, you know the Pokemon Center is the place to go!? The Pokemon Center is a specialist store for Pokemon goods.? They have?a wide range of original goods, and many Pokemon events are held.? For example, there are walk rally events around the shop, and Pokemon card game classes.? You can battle your Pokemon against the shop staffs too!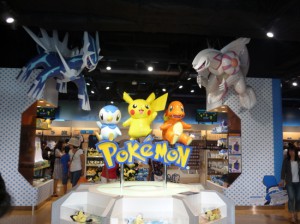 Pokemon Center will be a great place to visit for your children's birthdays.? If you have the game soft Pokemon Black or White, the shop will present you a Pokemon, 'Tabunne', with a birthday ribbon.? This version is only available at Pokemon Center!
They will also present you an original Pokemon card with your name on (not for battles), and a sticker.
These services are available 1 week before and after your birthday.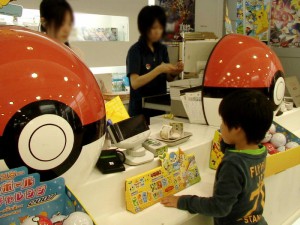 Pokemon Center Tokyo
Location: 1-2-3, Kaigan, Minato-ku
Open Hours11:00-20:00 (10:00-19:00 on Sat. Sun. Holidays)
Website: http://www.pokemon.co.jp/gp/pokecen/english/?inc=pokecen (Eng)
—
Higherground Co.,Ltd.
2-8-3 Minami-Aoyama, Minato-ku, Tokyo, Japan
TEL:03-6459-2230
HP:http://www.higherground.co.jp/
TOP PAGE:?https://livingtokyo.net/