Please note that the blog entries from this point below were published back in 2011 and earlier. The information contained in them may not be relevant as of today. Thank you for your understanding; and we look forward to you continued readership of our current articles. Please let us know if there is any information you???d like us to write.
Tokyo is the city where the line between real life and fantasy melts.??This is obvious if you visit Akihabara,?the shrine of Japanimation and other subcultures.
Such places are not only in Akihabara.? In?Roppongi is a bar that came from the world of a game.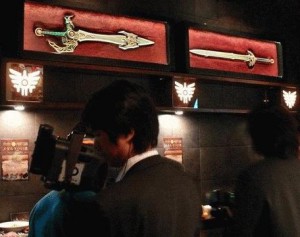 The name of the bar is "Luida's Bar".? It?is the name of a bar which appears in the famous JRPG, "Dragon Quest".? Waitresses are wearing the uniform of Luida, the owner character of the bar, and there?are many displays?of goods from?Dragon Quest, such as swords, armors and emblems.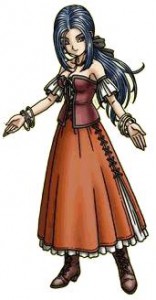 The character Luida
Foods and drinks also related to the game.? There are cocktails and soft drinks with names of portions in the game, such as Passion Merazoma (Merazoma is a magic word?in the game).? In the food menu is a steamed meat bun with a face of Slime, a character in Dragon Quest.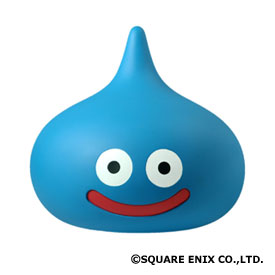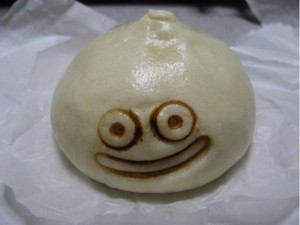 The character Slime and the steamed meat bun.
Location: Roppongi
Open Hours: 13:30-23:00
Website: http://www.paselabo.tv/luidas_bar/index.html (Jap)
–
Higherground Co.,Ltd.
2-8-3 Minami-Aoyama, Minato-ku, Tokyo, Japan
TEL:03-6459-2230
HP:http://www.higherground.co.jp/
TOP PAGE:?https://livingtokyo.net/