Please note that the blog entries from this point below were published back in 2011 and earlier. The information contained in them may not be relevant as of today. Thank you for your understanding; and we look forward to you continued readership of our current articles. Please let us know if there is any information you'd like us to write.
Tokyo station is one of the largest and oldest stations in Japan, and is also the starting poing of Shinkansen rails.? There are many chances to use Tokyo station in both?moving inside central Tokyo and?traveling to distant areas.
Tokyo station is not a place only for transport.? There is a shopping street in the underground of the station.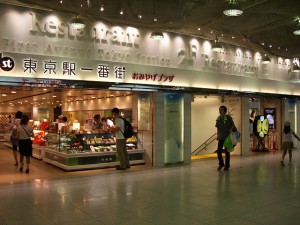 First Avenue Tokyo Station (??延根薈?筝??????) is a shopping and gourmet area in the underground floor of Tokyo station, right outside Yaesu gate (?????羇峨??).? There are about 100 stores,?such as?restaurants, cafes, and shops where you can purchase souvenirs of Tokyo.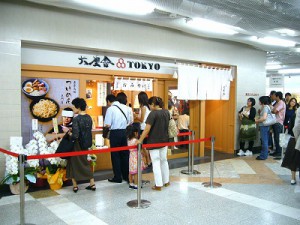 In the south end of First Avenue are many popular Ramen restaurants.? This?corner is called 'Tokyo Ramen Street'.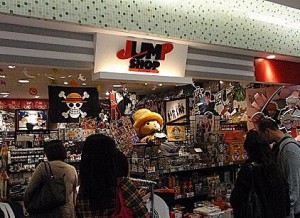 In the north end is an area called 'Tokyo Character Street'.? There are shops of various characters, such as Ultraman and Hello Kitty.? There are also a shop?of Shonen Jump, the comic magazine of Naruto and One Piece.
If you have time in your hand at Tokyo station,?why not look around First Avenue Tokyo Station for some souvenirs for your friends and yourself?
—
Higherground Co.,Ltd.
2-8-3 Minami-Aoyama, Minato-ku, Tokyo, Japan
TEL:03-6459-2230
HP:http://www.higherground.co.jp/
TOP PAGE:?https://livingtokyo.net/