Opus Arisugawa Terrace & Residence stands on a hilltop facing the northern tip of Arisugawa Park and Aiiku Hospital. Its close proximity to Arisugawa Park enables the residence to enjoy plush greenery in close proximity. It is also very close to the wonderful playground section of the Arisugawa Park.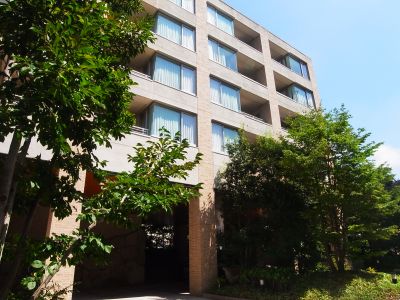 The Tokyo Lawn Tennis Club is also within walking distance, as well as a good selection of international schools and preschools. Furthermore, most of the international school buses have stops within a few minutes walk, which makes this property one of the most popular apartments among foreign families.
The entrance to the residence offers a luxury hotel-like feel with its long driveway and pleasant water fountain. The front desk has a bilingual concierge staff member and welcomes residents with a smile. The Terrace Wing (two to four-bedroom units for families) and Residence Wing (studio to two-bedroom units for single and couples) have separate entrances to provide more privacy. The interior of the residence is designed to be modern and smart.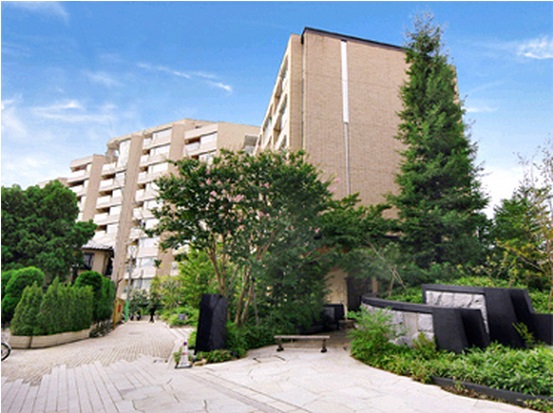 The layout design taken into consideration is for both functionality and enjoyment since the quality of materials being used is high and offers a sense of luxury.
The closest train station is Hiroo station and it is about a eight-minute walk away. Hiroo also offers a plethora of cafes, restaurants, shops and clinics. The international supermarket, National Azabu is also at the lower end of Arisugawa Park. Roppongi Hills is also not far from the residence and is within a 10- to 15-minute walk from the apartment complex.
For more details and current status, click here: Higherground Listing