The Azabus (Moto Azabu, Minami Azabu and Nishi Azabu mainly) are highly sought-after residential areas with one of the highest price tags in Tokyo. It is a well-known embassy and affluent area, and is popular with locals and foreign residents alike. The branded residences as well as newly-built apartments tend to run over JPY10,000 per square meter in rent.
One option that is worth considering is looking for vintage-grade residences that would offer the convenience and luxury of residing in a popular location. Vintage-grade apartments tend to offer spacious layouts for the given rent, and are likely to be renovated inside to provide a comfortable lifestyle. Because of the location, the building, while on the older side, are also well-maintained and kept tidy to fit in with the surroundings. In this article, we highlight a number of vintage-grade apartment buildings primarily in Motoazabu and Minami-Azabu.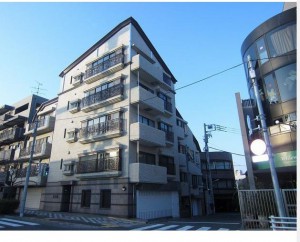 Custom Motoazabu
Located in the heart of the exclusive Motoazabu neighbourhood, Custom Motoazabu is a vintage apartment residence with a small number of units, which affords it a private and exclusive atmosphere in a sought-after location. Each apartment occupies an entire floor, which enables residents a very private living arrangement in this five-storey building.
Moto-Azabu, with its famous schools (such as Azabu High School and Nishimachi International School) boasts a gated-residence feel. The array of embassies within Moto Azabu, coupled with the private Tokyo Lawn Tennis Club further accentuates the tranquil and exclusive atmosphere. The vast selection of high-quality international preschools also attract many young foreign families to the area.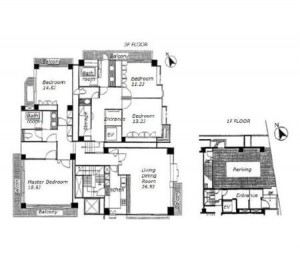 School buses heading for international schools farther away run through the area. Good quality playgrounds are also in close proximity; and Arisugawa Park is a public space that offers a tranquil spot within well-kept grounds and landscaping in the heart of the city.
Conveniently located, Custom Azabu is between Hiroo and Azabu Juban, which means access to the shops, cafes, restaurants and supermarkets is easily accessible in both locations. In addition, Roppongi is not too far away, and would offer further commercial choices. Hiroo station (Hibiya line) is 7 minutes walk away, while Azabu Juban station (Oedo and Namboku lines) is 9 minutes walk away.
As of July 15th 2015, one 4-bedroom (314.82 sq. m) apartment is listed for JPY900,000 per month, representing just JPY2900 per sq. m approximately. For more info:?http://higherground-rent.com/rent/564/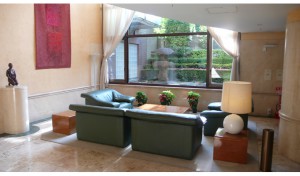 Motoazabu Garden
Located in the Azabu Juban side of Motoazabu, Motoazabu Garden is situated in a convenient location with direct access to supermarkets, shops, restaurants and cafes. While the property was constructed in 1989, and falls in the vintage category, in line with the rigorous demands of being in such a prestigious location, the building is well-kept and classically stylish.
The lobby has a charming lounge area and the open areas are well maintained and neat. The five-storey building has auto-lock entry, video intercom, security and offers storage lockers for deliveries.
Azabu-Juban is an area with many commercial entities from shops, restaurants, cafes to bars. While Nissin World Delicatessen supermarket, a large-scale international supermarket, is only a short walk from the train station, there are other supermarkets in the area to offer more choices.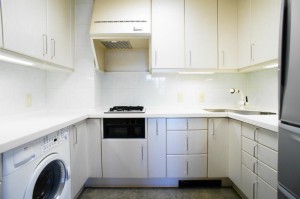 The main shopping street of Azabu Juban gives off a charming, village atmosphere that is complimented by the cobblestone pavements in some areas. Despite the old-world charm, the area also offers modern shops and eateries, including vegan cafes, taco and burrito restaurants as well as other modern fare among the usual Starbucks or Tully's Coffee. Four minutes from Azabu Juban station, there is easy access to the Namboku and Oedo train lines. Roppongi is also within easy reach and would offer additional delights in shopping, dining and entertainment.
Currently as at July 15th, 2015, a 2-bedroom (85.31 sq. m) is available for JPY390,000 per month. For more info:?http://higherground-rent.com/rent/1135/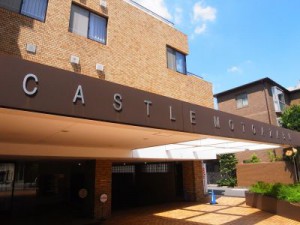 Castle Motoazabu
Located seven minutes walk from Azabu Juban station, Castle Motoazabu is an older style apartment building that provides large, spacious units that are geared toward foreign residents. Steps from Motoazabu Hills and nestled amongst embassies, the residence is situated in a quiet and luxurious neighborhood.
Close to both Azabu Juban and Hiroo, residents can access the transportation found in both places as well a businesses and services to cater to day-to-day needs. The street facing the residence is lined with trees, offering a serene atmosphere. The building itself is well kept and stately in appearance. The front desk has bilingual staffs.
The spacious apartments provide a large living area as well as a good sized master bedroom. The master bedroom tends to have a walk-in closet and the kitchens of the units tend to provide a wide range of appliances suited to the needs of foreign residents. Parking is also available within the building premises.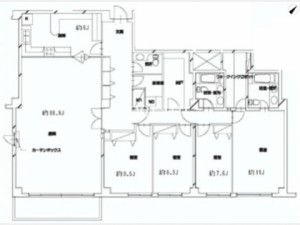 A number of great international schools and preschools are within walking distance from this residence; and the school buses of other major international schools pass through the area. The area is also close to Arisugawa Park. The close proximity to Azabu Juban enables residents easy access to a wide variety of shops, restaurants and cafes. There are both local and international supermarkets in the vicinity. Roppongi is also within walking distance.
Currently listed (as at July 15th, 2015) is a 4-bedroom (204.13 sq. m) for JPY 1,050,000 per month. For more info:?http://higherground-rent.com/rent/1158/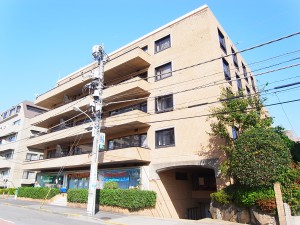 Katsu Court Motoazabu
This apartment is located in Moto-Azabu, an exclusive residential area with an international atmosphere. ?There are several embassies around the area, as well as Arisugawa Park which offers a beautiful garden and large children???s playground. The ground floor houses a highly-reputed international preschool, ABC International and the main entrance is on the side of the building; but nevertheless providing a modern, well-maintained entrance using high-grade materials and a nice display of green that give an upmarket appeal.
Vintage-style apartments tend to offer good value and the rent per sq. meters tend to be lower in these older style apartments, which offer the possibility to live in a wonderful location. And in Motoazabu, older style apartments are great because they are well-maintained, still look appealing and stately, and tend to offer apartment styles that cater to foreign tastes. And Katsu Court Motoazabu is a great vintage apartment in the heart of one of the nicest neighborhood in Tokyo.
The neighborhood is close to Roppongi Hills and the closest train stations are Hiroo and Azabu Juban. The entrance and lobby are modern and offer a posh appeal. The apartments are very large for Tokyo standards and are well suited to foreign residents. Apartments go as large as 320 sq. meters in size, offering 5 bedrooms and ample living space, as well as a family or den area.
Kitchens are also well proportioned and offer a large working space and a good selection of appliances. The modern apartments also include a large master bedroom and closet space. There is a building manager on duty and parking is available within the building premises. For more info:?http://higherground-rent.com/rent/790/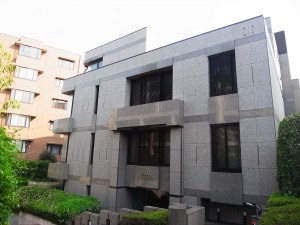 Veneo Minamiazabu
Located between Hiroo and Shirokane Takanawa stations in Minami Azabu 4-chome, Veneo Minamiazabu is an older but upmarket classic-type residence. Built in 1988, both the exterior and interior are finished with granite and natural tiles, giving it an expensive look.
The entrance leads to a lobby decorated with classical furniture and the finishings give an European atmosphere to the environment. While the exterior is grey toned, the interior is finished with a travertine-toned tile walls and light flooring.
Apartments are large, for example one unit in this building is over 300 sq. meters and came with four bedrooms, an ensuite in the master bedroom and a housekeeper???s room. Parking is also available on site and the building has good security in place.
Hiroo offers not only an international supermarket but also a local supermarket, a large number of eateries and also chain coffee shops such as Starbucks. There are further options in Shirokane Takanawa for shopping and restaurants. In addition, there are many bilingual services in the surrounding area, which such as bilingual and dental clinics and hair and beauty salons. For more info:?http://higherground-rent.com/rent/304/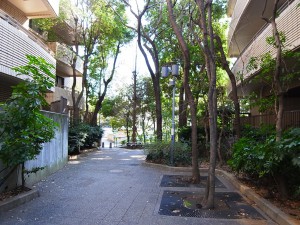 Victoria Court Minamiazabu
Located in a quiet residential area of Minami Azabu 3-chome, not far from the Honmura Elementary School is Victoria Court Minamiazabu. The residence is a low-rise development comprising of two wings, East and West. Built in 1991, this residence is a great vintage-style property that provides great value in rental for size and quality of the apartments.
The property houses a total of 21 units only, which is small given its land size and provided facilities. This enables residents to live in a private and tranquil setting. There is also plenty of greenery and the surrounding exterior has a lot of trees and shrubs that give the building a relaxed, laidback atmosphere.
The in-house facilities are extensive: there is a heated indoor swimming pool, squash court, sauna, BBQ area, and kids play room. With such a small number of units, these facilities would also not be crowded. The 24-hour manned front desk is also bilingual and the building has auto-lock entry and video intercom installed. On site parking is available as well as trunk rooms for residents.The bright, well-lit apartments have an array of appliances installed and offer plenty of storage space. The living area and bedrooms are well proportioned to maximise the space.
There are also good international schools in close proximity and school buses to international schools further out run through the neighborhood. Tokyo International School is a stone???s throw away and ISSH is also within walking distance.
The closest train station would be Shirokane Takanawa but Hiroo station is also accessible, being about 13 minutes walk away. Azabu Juban station is also reachable within 15 minutes. The close proximity to multiple stations also maximises the variety of supermarkets, shops, clinics and restaurants. For more info:?http://higherground-rent.com/rent/318/