Ebisu is the neighbor area of Shibuya, near Roppongi and Hiroo.
Near by Ebisu Station (Hibiya line, JR Yamanote line) is Yebisu Garden Place(??究??絲帥???若????潟??????ゃ??): a compound square of shopping, offices, restaurants & cafes.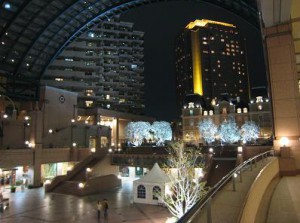 ???Yebisu??? of Yebisu Garden Place is spelled in an archaic style.
The origin of the place name ???Ebisu??? or ???Yebisu??? is Yebisu Beer, a product of the Japan Beer Brewery Company, which built its headquarter in this area.
Yebisu Beer, named for Ebisu(??究??絲?), one of the Japanese Seven Gods of Fortune(筝?胼霛?) which represents agriculture and commerce, was introduced in 1890 by Japan Beer.
In 1901, a train station named Ebisu was built by the company to facilitate distribution of its beer.
The town Ebisu was founded around 1928 as a community developed around the Japan Beer facilities, where Yebisu Garden Place now stands.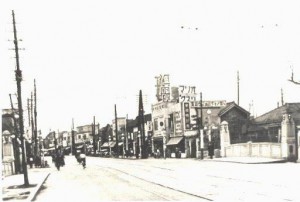 Ebisu in 1938.
Japan Beer had been reorganized and was renamed Sapporo Breweries Ltd. in 1964.
After the breweries were moved to Chiba in 1988, the area was redeveloped as the Yebisu Garden Place, which opened to the public in 1994.
Speaking of Beer, there are many beer gardens in Tokyo during the hot and humid summer.
With some casual hors d'oevures, why not enjoy your beer outdoors?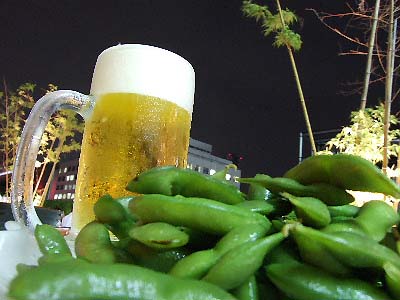 Earth Beat Garden
Location: Roppongi Hills
Period: Jul.23-Aug.29
Time: 17:00-22:00 (12:00-22:00 on Sat-Sun)
Trader?Vic's Outrigger
Location: Hotel New Otani, Akasaka
Period: Jul.16-Sep.5
Time: 10:00-19:00
Starlight Beer Garden
Location: Nihombashi Takashimaya
Period: May26-Sep.6
Time: 16:00-20:00
Also, a new attraction started this year.
In Ginza, there is a bar where you can drink the probably most cold beer in Japan.
Generally, beer is served at about 5C(41F), but here, it is served at -2C(28.4F)!
This might make it easier to survive the hot and humid summer in Tokyo 🙂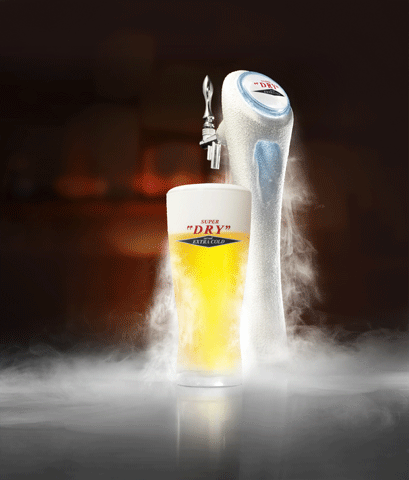 Extra Cold Bar
Location: Ginza
Period: -Aug.31
Time: Weekdays18:00-23:00, Sat11:30-23:00, Sun11:30-21:30
—
Higherground Co.,Ltd.
2-8-3 Minami-Aoyama, Minato-ku, Tokyo, Japan
TEL:03-6459-2230
HP:http://www.higherground.co.jp/
TOP PAGE:?https://livingtokyo.net/