Have you ever heard of ???Kaki-gori (??????羂?)????
Kaki-gori is shaved ice flavored with syrup, a popular sweets in Japan.
Of course there are ice cream and gelato, but Kaki-gori is much cooler: it will even give you headaches if you eat too much.
The history of Kaki-gori is old: it appears in ???Makura-no-soshi (??????絖?)???, an essay written about 1000 years ago.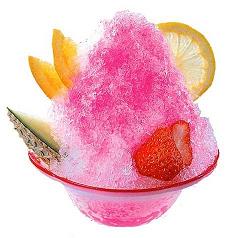 There are various flavors of Kaki-gori.
Strawberry, melon, banana???and there are Japanese flavors too.
The most famous flavor must be ???Uji-kintoki (絎?羃脂?????)???.
Uji is the name of a high-quality Japanese tea, and Kintoki is a kind of sweet beans.
Uji-kintoki is a Kaki-gori with Japanese tea flavored syrup, and sweet bean paste as a topping.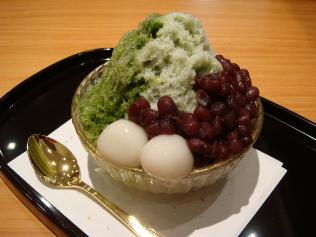 Kaki-gori is available at most family restaurants and some cafes during the summer time, but if you are interested in Japanese flavors such as Uji-kintoki, it may be a good idea to try Kaki-gori at specialized stores of Japanese tea or Japanese sweets.
Some Japanese tea stores have cafes attached to the store, at which you can enjoy Japanese flavored Kaki-gori, ice creams, cakes, etc.
Below are the list of recommended stores.
Kyo Hayashiya
Location: 3 minutes walk from Omotesando Station / Hanzomon Line, Ginza Line, Chiyoda Line
HP: http://www.kyo-hayashiya.com/
Funabashiya Koyomi
Location: 5 minutes walk from Hiroo Station / Hibiya Line
HP: http://www.funabashiya.co.jp/koyomi/
Baishin-an
Location: 2 minutes walk from Azabu-juban Station / Nanboku Line
HP: http://gourmet.livedoor.com/restaurant/18448/
—
Higherground Co.,Ltd.
2-8-3 Minami-Aoyama, Minato-ku, Tokyo, Japan
TEL:03-6459-2230
HP:http://www.higherground.co.jp/
TOP PAGE:?https://livingtokyo.net/