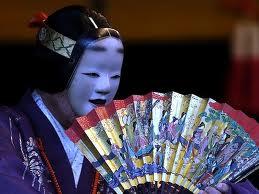 Do you know what the traditional Japanese stage arts are?- Noh (???), Kabuki (罩????篌?), Bunraku (???罐?)?and Kyogen (???荐?).
Among them, Noh is the oldest form of theater in Japan. Its origins go back to ancient times, but it was the 14th century that it began to flourish. Noh was for members of the warrior or samurai class, whereas kabuki was for the common people.
???Noh theater in Shibuya.???
In Shibuya ward,there is ???Kanze Noh Theater (荀割????醇ソ???)???,1-16-4, Shoto, Shibuya-ku, Tokyo.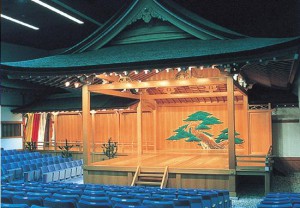 Kanze Noh Theater was constructed Ogawacho in Shinjuku-ku and then it transferred to the present site because of the construction of highway and subway in 1972.???The capacity of the theater is 552 seats and the location is about 10 minutes from Shibuya Station(Hachiko exit).
The ???Kanze (荀割??)???means the names of two persons(Kanami (荀渇?水璽)?and Zeami (筝???水璽),they were father and his son),who completed the style of Noh.
Noh has the main four troupes and a style ,Kanze,Houjou,Konparu,Kongou and Kitaru, which have been handed on for a long time.
The Kanze-style was constructed in 1900 following the establishment of the Association of Kanze, the central organization of the Kanze-style, which has based its activities.
The Kanze-style with the largest membership in the world of Noh observes the tradition perfected them which dates back about 600 years.
Counting those sponsored by this association and other related organizations, approximately 150 performances are conducted annually, which reveals that the persons concerned are actively working on
developing this traditional Japanese entertainment.
At this theater where high-quality Noh performances loved by a wide range of fans can be enjoyed.
You will also get a good chance to learn and appreciate the traditional culture of Japan.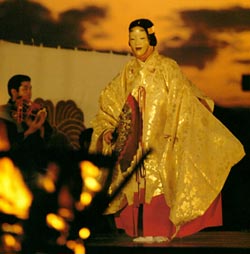 ???Another famous Noh Theater. ???
The Cerlean Tower (??祉?????≪?潟?帥????)?in Shibuya, which was completed in May 2001 as its concept ???choice,tradition and creation???, is another popular Noh theater . The building is one of the landmarks in Shibuya, which was opened in May 2001 as a high-class hotel of Tokyu.
On the B2 floor is the Noh theater ,where you can appreciate the traditional Japanese art.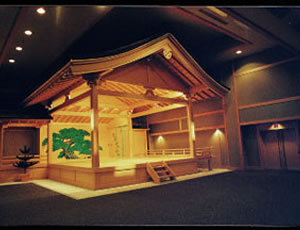 It is popular not only among tha Japanese but also many foreign visitors. There are more attracitions and facilities, such as jazz club, beauty salon and fittness club. They provide you a luxuarious time.
???External Links???
???Kanze Noh Theater in Shoto???
http://kanze.net/
???Cerlian Tower Tokyu Hotel???
http://www.ceruleantower-hotel.com/en/
—
Higherground Co.,Ltd.
2-8-3 Minami-Aoyama, Minato-ku, Tokyo, Japan
TEL:03-6459-2230
HP:http://www.higherground.co.jp/
TOP PAGE:?https://livingtokyo.net/