Palace Royal?Chojamaru?#203
Agent commission FREE!
No Key Money!
Free Rent 1 Month!
Bed Rooms: 3
Floor Area: 197.43 sqm / 2125.19 sqft
Address:? 21-7-2, Kamiosaki, Shinagawa-ku, Tokyo
Access:?6?minutes walk to?Meguro Station /?Yamanote Line,?Mita Line,?Namboku Line
Completion: Feb. 1988
Structure: Steel-reinforced Concrete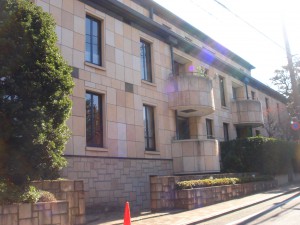 Rent: JPY800,000/month
Management?Fee: JPY0
Key Money:?JPY0
Deposit:?4 month
Parking: Available
Pets:?Not Allowed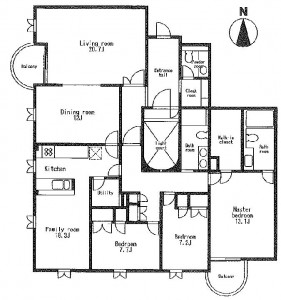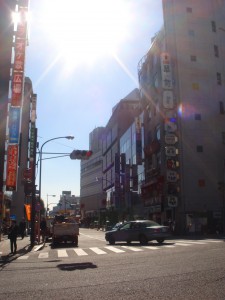 Palace Royal Chojamaru is located in Meguro, 3 minutes to Ebisu and 5 minutes to Shibuya by train.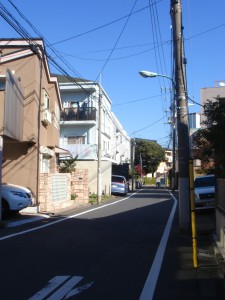 The apartment is in a residential area, a few minutes walk along the railway line.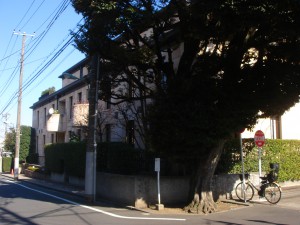 It is easy to find Palace Royal Chojamaru, for this tall tree will be a landmark 🙂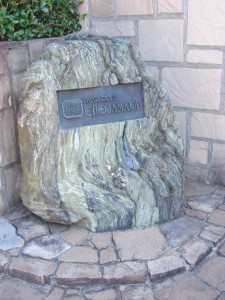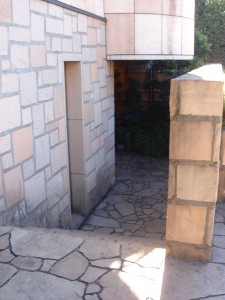 Entrance is on the B1 floor.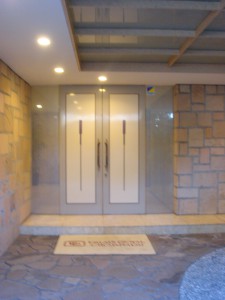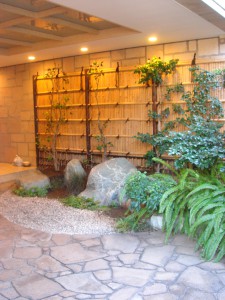 There is a small garden on the side of the entrance.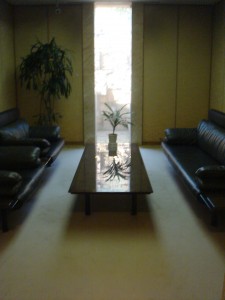 The lobby, looking like a drawing-room.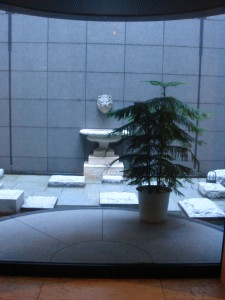 Courtyard.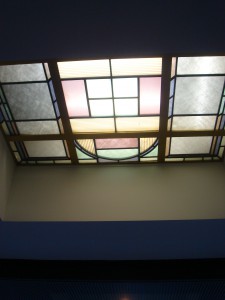 There is a stained glass light on the ceiling of the 2nd floor elevator hall.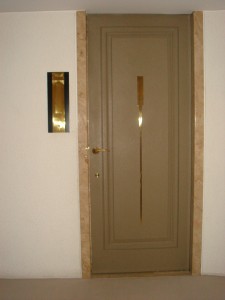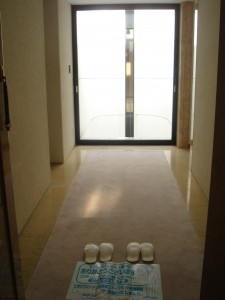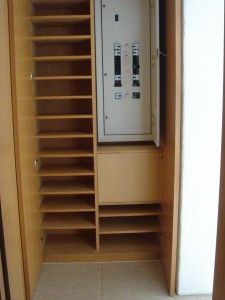 Room entrance.
The large light court window makes the whole corridor bright even without turning any light on 🙂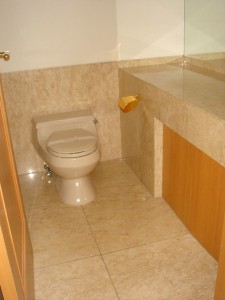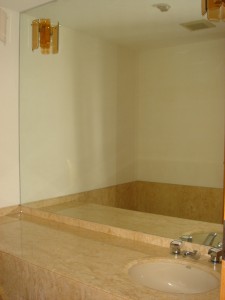 Rest room.
There are no bidet nor heated toilet seat.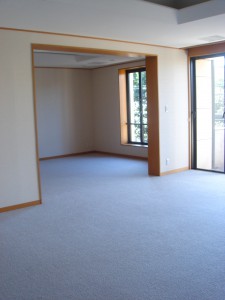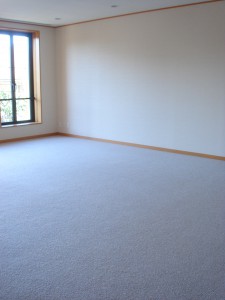 Living dining room.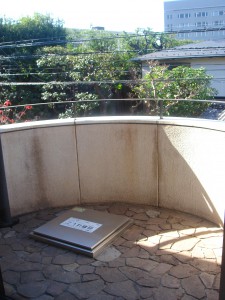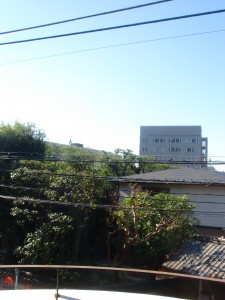 A semicircular balcony.
The random-shaped tile floor adds the room a touch of class.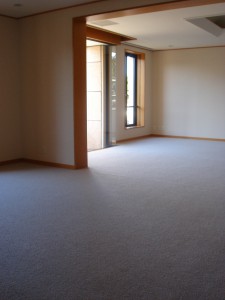 Dining room.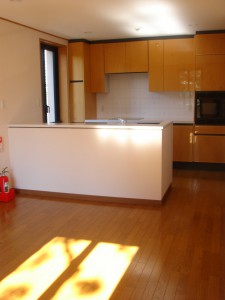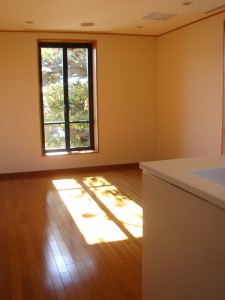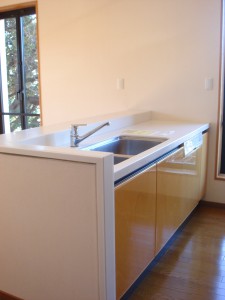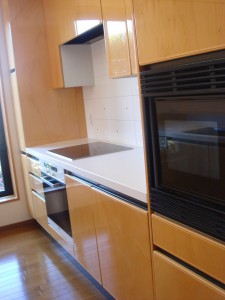 Kitchen, with 4 induction cookers, and a dish washer.
There is a?small dining space which catches plenty of sun.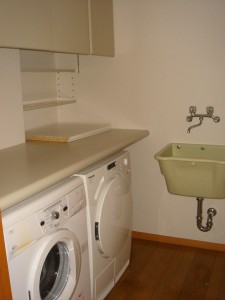 Utility room.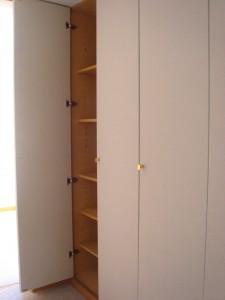 Closet on the corridor.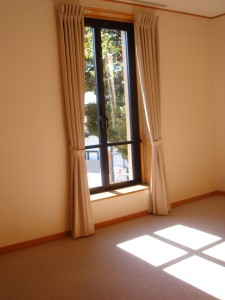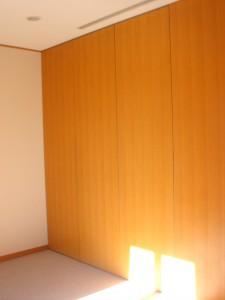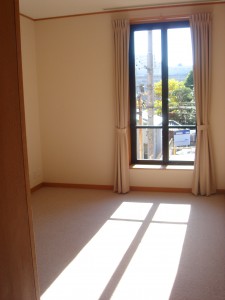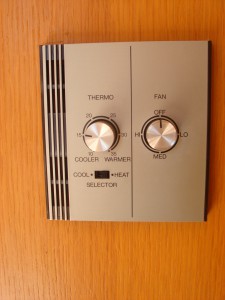 Bed rooms.? There are closets in the wooden wall.
The switch for air conditioners looks retro and goes nice with the wood 🙂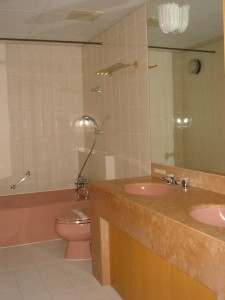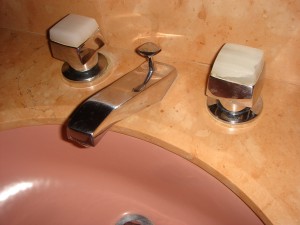 Prefabricated bath room is colored in smoked pink.? The white cap on the tap makes a good accent.? And the tulip-shaped light on the mirror is cute 🙂
There is no bathwater reheating system.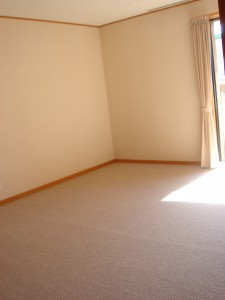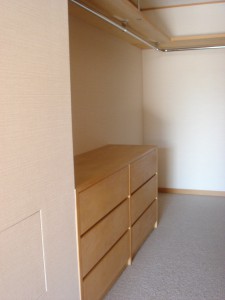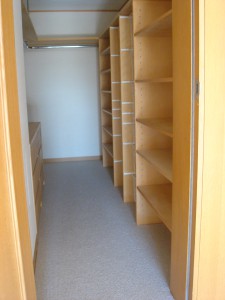 Master's bed room, with a walk-in closet.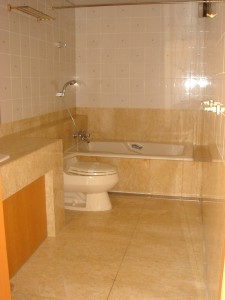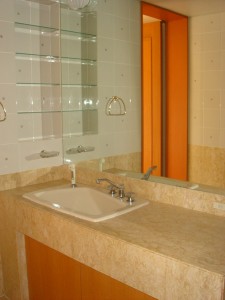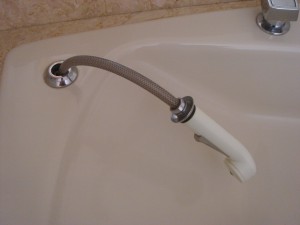 Prefabricated bath room, connected to the master's bed room.
There is a shower head at the sink.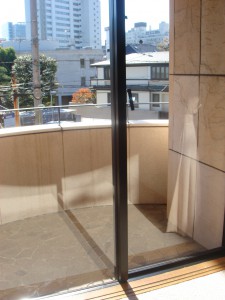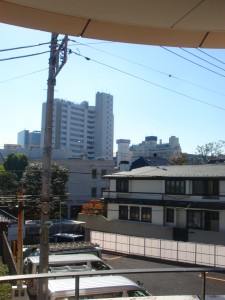 Balcony of the master's bed room.
???散???鐚????????????ゃ?ゃ???決??筝?
莖????鐚?8o0,000
??件?霚若??鐚?4/0
篁俄???????井????≧??鐚?
???????若???潟??1??倶??鐚?
Thank you for checking Palace Royal Chojamaru.
For more apartments nearby, click here!
—
Higherground Co.,Ltd.
2-8-3 Minami-Aoyama, Minato-ku, Tokyo, Japan
TEL:03-6459-2230
HP:http://www.higherground.co.jp/
TOP PAGE: https://livingtokyo.net/